If you would like a free on-site quote for your home, please click here to contact us.

Good Housekeepers Wanted

We are currently looking for part-time
people to join our team! 
We can work with your schedule!

---
| | |
| --- | --- |
| (April 15, 2020)  For over 10 years, we have used bleach to disinfect - and we will always do so.  Our mission is to create a beautiful and healthy environment for all of our clients.  When you are ready to have your home or business deep cleaned and disinfected - call  (716)725-5568. | |
---
Good housekeepers wanted
to work in the Amherst, Clarence and Williamsville NY areas!
Are you a good cleaner?  Would you like to become a really good housekeeper?  We may have the job for you!
So ask yourself this:
Would you like to work for a company that takes real pride in what they do?
Would you like to work with positive people that always strive to be the best?
Would you like to end each day knowing you did an excellent job?
If you answered YES to those three questions - keep reading!
Don't underestimate the benefits of doing a good days work with a small company that genuinely cares about you.
Strategic Cleaning could be the way to make money, and have a life!
We perform residential and commercial cleaning. Both types of work require housekeepers that are organized, and can learn to follow a system. No matter how great a cleaner you think you are right now, you will be trained to do it professionally. Therefore, you will learn how to clean like you are in a 5 Star hotel, and you will learn to accomplish this cleaning in a quick and efficient manner. Cleaning professionally is not like cleaning your own home. But it does help if you like to clean!
We offer flexible hours and days, competitive pay, mileage, paid time off and sick pay.
If you are honest, reliable, dependable, have a good work ethic, believes that whatever work you do, it should be done well, like the idea of getting paid to get a workout :), then fill out the form. 

If you have any questions about our housekeepers application, click here to contact me.

We are always looking for a great person that wants a long term opportunity.  Could that be you?

Tell us about yourself.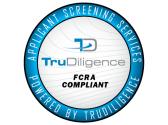 You need a drivers license and reliable transportation.  Applicants that do not fill in the whole form will not be considered.
Still not sure if this is the job for you?  Ask yourself this, do you need to be micromanaged, or are you an intelligent person that is honest and hardworking, and just wants to do a job where you are rewarded for being that type of person?  When you work for Strategic Cleaning, you will be treated with respect.  We want you to thrive and have a happy life.  We believe that we can offer the right person, a job that they can be proud of.